I had a lot of reading goals this year. Consequently, I had a lot of reading struggles too. Due to some mixed results, I thought about avoiding any reading challenges in 2020. Then, I decided to participate in a few and be more strategic about my goals for the new year. Let's take a look at what I hope to accomplish:
#1 Continue my Classics Club list (20): In order to stay on track with my five-year deadline for The Classics Club, I need to be reading at least 20 books from my list each year. I fell slightly short of that magic number in 2019, so I've got a little catching up to do.
#2 Participate in Beat the Backlist (12): For the past two years, I've participated in the TBR Challenge hosted by Roofbeam Reader. Sadly, it will not be returning in 2020. I found this challenge through Climbing Mount To Be Read that looks like fun. Here are my selections for this challenge:
The 7 1/2 Deaths of Evelyn Hardcastle by Stuart Turton
All the Birds in the Sky by Charlie Jane Anders
Sing, Unburied, Sing by Jesmyn Ward
Killing Commendatore by Haruki Murakami
The Little Country by Charles de Lint
Stranger in a Strange Land by Robert Heinlein
The History of Love by Nicole Krauss
The Starless Sea by Erin Morgenstern
Peter and the Starcatchers by Dave Berry and Ridley Pearson
Murder on the Orient Express by Agatha Christie
Bellman & Black by Diane Setterfield
The Outsider by Stephen King
#3 Participate in Back to the Classics (12): It's back! I love this challenge as it helps me get more classics read. I haven't selected anything yet, but here are the categories:
19th Century classic
20th Century classic
Classic by a woman author
Classic in translation
Classic by a person of color
A genre classic
Classic with a person's name in the title
Classic with a place in the title
Classic with nature in the title
Classic about a family
Abandoned classic
Classic adaptation
#4 Participate in Reading Classic Books (12): I also found an alternative challenge to help me stay on track with classic literature. Here are the categories:
Read a classic over 500 pages
Read a classic by a POC and/or with a POC as the main character
Read a classic that takes place in a country other than where you live
Read a classic in translation
Read a classic by a new to you author
Read a book of poetry
Read a classic written between 1800-1860
Read a classic written by an LGBT author and/or with an LGBT main character
Read a classic written by a woman
Read a classic novella
Read a classic nonfiction
Read a classic that has been banned or censored
#5 Complete my Jane Austen Challenge (9): My plan was to reread all six of Austen's main canon plus read six other "Austen-related" books, such as unofficial sequels and biographies. I have a fun collection of Austen-inspired short stories I've been wanting to read so that will be included here as well. Earlier in 2019, I read Sense and Sensibility, Pride and Prejudice, and Letters from Pemberley. I have a long way to go:
Mansfield Park
Emma
Northanger Abbey
Persuasion
Jane Austen Made Me Do It
TBA
TBA
TBA
TBA
#6 Read my Own Damned Books:
In order to stay focused, I'm going to really work on not buying as many books this year. I'm allowing myself a total of 12 for the year, one book per month. The library will become my friend. Free books and gifts are excluded.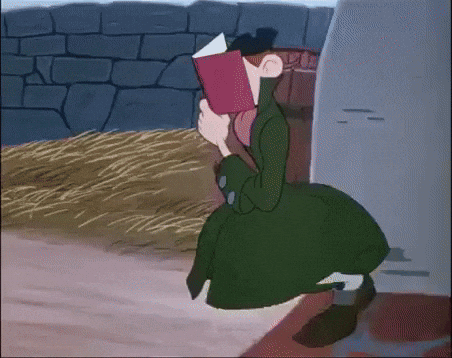 If I accomplish the above goals, that will be a total of 65 books, not counting crossovers to other lists. I will update my main page in the next two weeks with the 2020 challenges in order to track progress. Here's to another successful year!