As I struggled to come up with a topic for this week, life as always provided the answer. Yesterday, my best friend and I were discussing the right time to abandon a book. Right now, we are both struggling with books we want to quit. So when is the right time to abandon a book? I found an interesting article over at Book Riot regarding this issue. While some would say that stopping after the first 50 or 100 pages is a good idea, perhaps that isn't a fair assessment of a book's value. After all, the one I'm currently reading is well over a thousand pages! I liked the author's argument after struggling with a long book that about one-third seems fair to give up if the sparks just aren't happening.
Then there's the fact that our tastes change with age. Now that I'm a sophisticated man in my forties, I definitely enjoy books now that I wouldn't have liked in my younger days. Some are definitely worthy of a second chance.
Here are some books that I've abandoned over the years.
The Wheel of Time Series by Robert Jordan
I have a feeling that I would totally love this epic fantasy series that spans many years as well as many pages. Sadly, I made it less than a quarter of the way due to being frightened away by its sheer length. This year, the first book has made it on my list for the 2018 TBR Pile Challenge. Here's hoping I can tackle it the second time around.
The Brothers Karamazov by Fyoder Dostoyevsky
Last year, this was my original choice for a Russian classic. I was totally pumped to tackle one of the most celebrated novels of all time. Dostoyevsky is certainly a master at creating believable characters and dialogue. His pages are so rich with characterization that I was about 100 pages in when I got sick of nothing significant happening. I ended up reading a shorter work, One Day in the Life of Ivan Denisovich by Alexander Solzhenitsyn. Although I loved my second choice, I hope to someday return to the saga of the family Karamazov.
Something Happened by Joseph Heller
Catch-22 was easily one of my favorite novels in college. I loved it so much, I wrote an awesome paper about it. Heller had become a hero to me. Years later, I read Something Happened. I take back my praise of Heller. This novel was like a long trip to the dentist to have multiple root canals done. The narrator was completely unlikeable, and I quickly tired of his bitching. Maybe I missed the point by not sticking to it, but I have no plans to ever return to this one.
Cloud Atlas by David Mitchell
My first experience with David Mitchell ended with me abandoning this book about halfway. It didn't have anything to do with the writing; my head just wasn't in the right place to appreciate it. I attempted it again the following year, and now I rate Cloud Atlas as one of my top ten favorite books of all time. What a difference a second chance can make! For me, Cloud Atlas revolutionized fiction. I've been a huge David Mitchell fan ever since and highly recommend both his first novel Ghostwritten as well as his horror novel Slade House. I'm looking forward to reading The Bone Clocks later this year.
Hard-Boiled Wonderland and the End of the World by Haruki Murakami
Anyone who has read my blog for awhile knows that I'm a massive lover of all things Murakami. Since reading The Windup-Bird Chronicle, I've devoured so many of his works. Particularly, I recommend his massive novel 1Q84 and his short story collection The Elephant Vanishes.
Then came Hard-Boiled Wonderland and the End of the World, where I only made it halfway. It was horrendous! It was like seeing all of Murakami's at his worst. Granted, this is one of his earliest works but come on. I hated all the technology talk. The narrator was so bland (as many of Murakami's narrators are) that I just got annoyed by him. Then, there's the love interest who the narrator wants to sleep with and constantly talks about her being "fat-sexy." Done.
The Shannara Series by Terry Brooks
Since my bestie gave me the idea for this particular blog, I thought I would end it with one of his favorite authors. Ever since he introduced me to the worlds of Terry Brooks, I've been in love. The Sword of Shannara nearly holds the record for the fantasy novel I've read the most (it falls just behind Stephen King's The Eyes of the Dragon). As great as the first three books are, there are sooooooo many more. Then there's the train wreck of the TV series based on one of the books. One day, I hope to say that I've read the entire series. I fear that day is far away.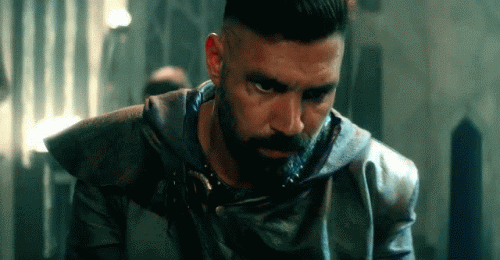 What books have you abandoned? Would you consider tackling them again? I would love to know your thoughts!