I have mixed feelings about Death in Her Hands, the latest novel from the darkly complex mind of Ottessa Moshfegh. As a matter of fact, I find myself still processing the reading experience. Like her previous book, My Year of Rest and Relaxation, I found several moments of sheer brilliance with sharp prose and biting social commentary. Nobody encapsulates the voice of loneliness and that feeling of isolation quite like Moshfegh. However, Death in Her Hands is much greater than the sum of its parts. This psychological thriller attempts to make a statement, but like its narrator, often stumbles lost in the proverbial woods.
While walking her dog in the secluded woods near her home, an elderly widow named Vesta comes across a handwritten note, carefully pinned to the ground with stones. "Her name was Magda. Nobody will ever know who killed her. It wasn't me. Here is her dead body." The problem is that there is no dead body. Vesta is deeply shaken by this note. A recent widow, she lives alone in this new area with no friends or family. Her curiosity about this mystery triggers an obsessive search for Magda's identity and how she died. Soon, Vesta is on a quest to discover the truth, creating a backstory for Magda, as well as constructing a fictional narrative in her mind as to what truly happened.
As Vesta takes personal responsibility for solving Magda's murder, we then begin to see that something doesn't feel quite right. At times, our narrator seems to be in a proper state of mind, others not so much. It is then we are reminded that she is seventy-two years old and the combination of age and extreme isolation may be taking its toll on her. Vesta's feelings about the townsfolk border between dislike and paranoia. Her quixotic investigation takes her to the public library, where she uses ASK JEEVES for tips on solving a murder mystery. Her fantasies on what most likely happened to Magda begin to bleed into her real interactions with various townsfolk. Magda's backstory becomes so real that I found myself feeling a connection to this murder victim and forgetting momentarily that this backstory is merely the product of Vesta's rambling imagination.
While the murder mystery served as the hook, I quickly discovered Moshfegh's actual intention. The thriller concept is mere window dressing to the overall point of examining the ideas of loneliness and how we construct narratives, about ourselves and others, in order to make sense of our lives. Perception is reality. Moshfegh attempts to show us that understanding the truth is not black and white, as we begin to learn more about Vesta's actual backstory.
"I liked that she was just Magda, a little name floating there in the soft birch woods wind. She was my Magda in that way. I had discovered her. And if the past was certain, and it held a certain truth, Magda's past was mine to discover and know, and I felt I knew her so well already."
Throughout Vesta's narration, we slowly learn more about her life with her recently deceased husband Walter Gul (pronounced "ghoul"). Walter was a handsome, German professor of epistemology. Vesta's initial memories of their life together painted this perfect picture of a happy couple. Over the course of the book, we gradually learn that their marriage wasn't perfect, and that Walter was actually not a great husband. A snob, he considered most people, including his wife, as intellectual inferiors. She was much younger and more naïve to Walter, who mocked her looks and denied her making social connections. The inclusion of "Magda" as a real person in Vesta's mindspace allows for several decades of resentment to finally come to the surface. A final reveal at the novel's climax provides Vesta with an empowering and gruesome moment. Unfortunately, the point becomes obscured in a bizarre ending to the story.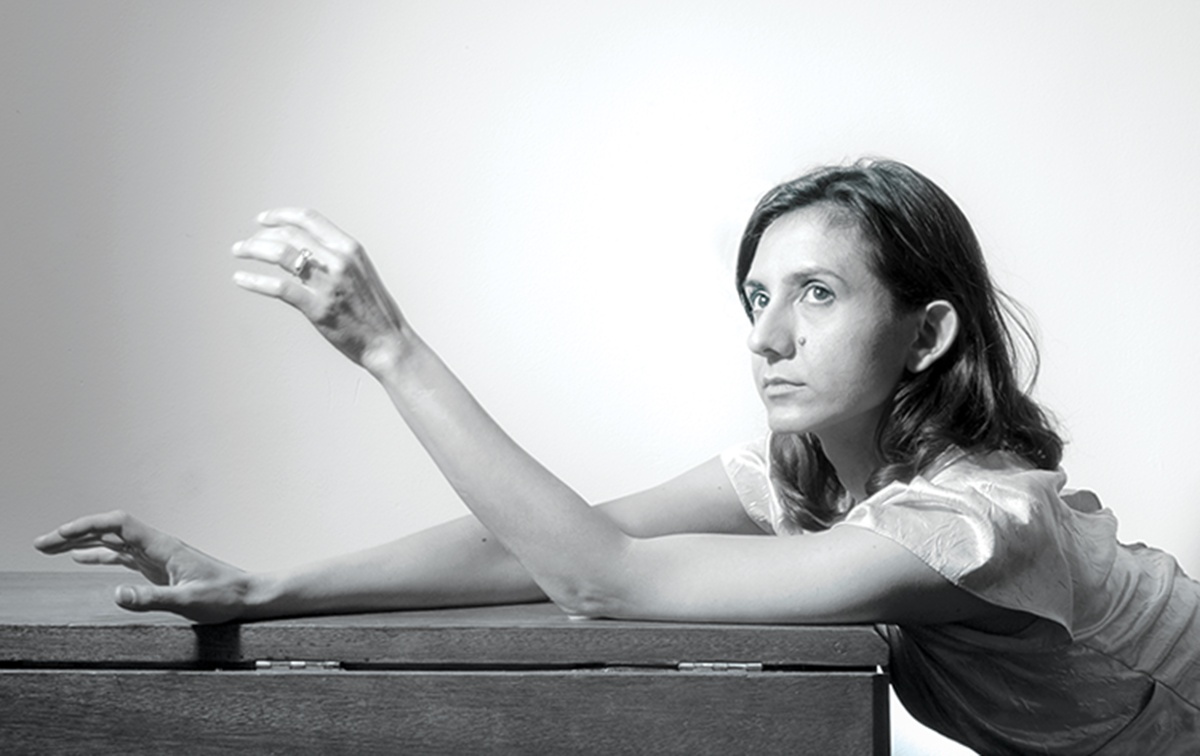 Similar to my experience reading My Year of Rest and Relaxation, I found Death in Her Hands to be greater than the sum of its parts. The final chapter attempts to bring everything together, but I was left feeling unsatisfied. I also thought certain sections could have been expanded on for better effect, such as a scene that takes place at a neighbor's house shortly before a murder mystery party. While it would have been both interesting and surreal to place Vesta right in the middle of this event as it was happening, given her delicate frame of mind, we are only treated to a conversation with the hostess about the concept of death. I also got put off by all the fat-shaming that our narrator had throughout the course of the book. While I realize that this may have been done by Moshfegh to make her protagonist more believable, the focus on others' weight and body type was just too off-putting for me. Overall, Death in Her Hands is a surreal experience, a magician's trick that comes close to working, but loses itself along the way.
"What a strange responsibility it was to hold someone's death in your hands. How did people go on with their lives as though death weren't all around them?"
Have you read this book? I'd love to know your thoughts! Let me know with a comment below.