After completing My 2022 Reading Goals, I told myself I wouldn't do any challenges this year. Then, Adam at Roofbeam Reader announced he's bringing back the TBR Pile Challenge. How could I say no when I have so many books to read?
Then, Karen at Books and Chocolate announced that Back to the Classics is returning this year too. Again, I can't say no.
At this point, I'm in too deep so I thought I would create a third challenge for myself. Don't judge me.
Here are my official challenges for 2022:
Here's how it works: If you join the challenge, then you will commit to read 12 books (you are allowed two alternates) from your TBR list. Each of these books must have been on your TBR list for AT LEAST one year. None of the books may have a publication date of 1/1/21 or later. Once you submit the list, you are committed to to reading those 12 books, with the option of your alternates if you don't like two of your choices. For the full run-down of the challenge details, go over to Adam's blog (click on link above), read the rules, and make a commitment to reduce the pile. Those that complete all 12 of their picks will be entered into a drawing for a $50 gift card to either Amazon.com or The Book Depository!
I'll update this page as I complete each review. Here are my selections:
The Unconsoled (1995) by Kazuo Ishiguro
Cathedral (1981) by Raymond Carver
Sing, Unburied, Sing (2017) by Jesmyn Ward
Kindred (1979) by Octavia E. Butler
The Book of Strange New Things (2014) by Michel Faber
The Handmaid's Tale (1985) by Margaret Atwood
Possession (1990) by A.S. Byatt
Sula (1973) by Toni Morrison
On the Beach (1957) by Nevil Shute
Love in the Time of Cholera (1985) Gabriel García Márquez
Alternates:
A Murder in the Vicarage (1930) by Agatha Christie
The Outsider (2018) by Stephen King
This is another wonderful challenge as the theme is classic books published prior to the past 50 years. At the end, one lucky winner will receive a prize $30 (US) in books from the bookstore of their choice.
If you're new to the challenge, here's how it works:
Complete six categories, and you'll get one entry in the drawing;
Complete nine categories, and you'll get two entries in the drawing;
Complete all twelve categories, and you'll get three entries in the drawing
Here are the categories and my "possible" picks for each one:
19th Century classic: Oliver Twist (1838) or Bleak House (1852) by Charles Dickens
20th Century classic: A Farewell to Arms (1929) or The Man in the High Castle (1962) by Philip K. Dick
Classic by a woman author: Orlando: A Biography (1928) by Virginia Woolf or Frenchman's Creek by Daphne du Maurier
Classic in translation: The Baron in the Trees (1957) by Italo Calvino
Classic by a BIPOC author: Quicksand (1928) by Nella Larsen
Mystery/Detective/Crime Classic: Lots of options here. A Study in Scarlet (1887) or The Hound of the Baskervilles (1902) by Sir Arthur Conan Doyle. I may read both of these since they aren't long. I also wanted to read Nine Tailors (1934) by Dorothy L. Sayers and Murder in the Vicarage (1930) by Agatha Christie.
A Classic Short Story Collection: The Martian Chronicles (1950) by Ray Bradbury
Pre-1800 Classic: Gulliver's Travels (1726) by Jonathan Swift
A Nonfiction Classic: Man's Search for Meaning (1946) by Victor Frankl
Classic That's Been on Your TBR List the Longest: Moby-Dick (1851) by Herman Melville or The Woman in White (1860) by Wilkie Collins
Classic Set in a Place You'd Like to Visit: The Hunchback of Notre Dame (1831) by Victor Hugo (Paris)
Wild Card Classic: The Moon is a Harsh Mistress (1966) by Robert A. Heinlein (went with something fun by a favorite sci-fi author)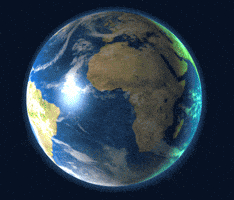 One of my goals is to read more translated works, so I'm making that into a fun third challenge where I read 10 translated works from 10 different countries. While I have some ideas, no commitments on selections at this time.
Participating in any reading challenges? Ideas for me? Feel free to let me know with a comment below!