Last week I did my Book Awards 2020, wrapping up my bookish thoughts for the previous year. Now, I want to focus on some reading resolutions that I would like to make for 2021. These resolutions are based on my reading habits for last year and ways I can grow as a reader. If you look at my completed reviews for 2020, you will see that I finished 44 books. Considering I took about three months downtime from reading seriously and blogging, this number isn't necessarily bad. While the pandemic helped others surge in their reading, it had the opposite effect for me. I also accepted a promotion at my job! While being a clinical director certainly has perks, it does mean more hours. So the key word for 2021 is simplicity. As I already mentioned in an earlier post, I'm only participating in one official challenge, Back to the Classics 2021. The rest is up to me. So, here are my thoughts: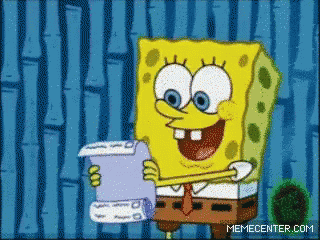 Resolution #1: Read and review 50 books-Even if I hit another dry spell, this is an extremely doable goal. I want to make sure that I'm reading quality books, which brings me to my next goal:
Resolution #2: Read at least 20-25 books from my Classics Club list-I have just under three years to finish my original list for the Classics Club, or 100 CLASSICS IN 5 YEARS! Although I've read a ton of classics, I've barely put a dent in this list!
Resolution #3: Read a larger selection from more diverse writers-While I'm not putting a number on this one, my plan is to read a more varied selection (gender, sexuality, nationality, works in translation). Those horizons better be broader by year's end! However, reading should be fun, which brings me to my next resolution:
Resolution #4: Read from the genres I love-I flipping love sci-fi/fantasy and plan to read more widely there. Over the past couple of years, I've discovered a love of cozy British mysteries so expect a few whodunits.
Here's a great site that hosts an Agatha Christie read each month: https://www.agathachristie.com/news/2021/read-christie-2021. I have SO MANY Agatha Christie books now, so bet your bottom dollar that I'm doing some sleuthing. I also plan on reading more short story and poetry collections this year as well.
Resolution #5: Read more of my own damn books-I failed this one beautifully last year, but hey if at first you don't succeed right? Unfortunately, I'm off to a lousy start (bought seven books over the weekend, damn vixens). I shall try to practice setting some boundaries with myself.
So, those are my 5 reading resolutions for 2021. I'm already off and running, currently reading Northanger Abbey and The Collected Poems of Sylvia Plath. In order to help me track progress and look at my reading habits differently, I'm going to utilize Goodreads once again. Fingers crossed I can meet my goals (and better them) over the next 12 months!
Are you making any reading resolutions for 2021? If so, I'd love to hear about them, so leave a comment down below!