For the third straight year, I will be participating in the Back to the Classics Challenge hosted by Books and Chocolate. This challenge has always been a fun way for me to finish some of those books that have been sitting on the shelves forever. For my third outing, I've decided to focus on one of my favorite genres. That's right, this list is all about science fiction! Here are the categories with my carefully chosen selections:
19th Century Classic: 20,000 Leagues Under the Sea by Jules Verne. This is one of the first classics I ever bought. Yet it remains unread. It is time for this wrong to be righted!
20th Century Classic: Eye in the Sky by Philip K. Dick. I've been slowly collecting his books and the premise to this one sounds quite interesting.
Classic by a Woman Author: The Last Man by Mary Shelley. Another classic that has sat on my shelves for too long. Plus this will give me the bragging rights to say I've read more from her than just Frankenstein. 
Classic in Translation: We by Yevgeny Zamyatin. I recently picked up this Russian dystopian thriller as it sounds intriguing. I've been wanting to expand my reading to writers from different countries as well so it's a win all around.
Classic Comic Novel: Orlando by Virginia Woolf. While this one may not fit completely into the sci-fi camp, the protagonist does appear to live for centuries plus swaps genders in the middle of the book. I fell in love with Woolf this year, so this gives me an excuse to read another of her books.
Classic Tragic Novel: 1984 by George Orwell. It's been a few years since I read this one, but Orwell's masterpiece stayed with me. I look forward to reading this superbly written tragedy again. Maybe I won't cry as much this time.
Very Long Classic: Atlas Shrugged by Ayn Rand. I have a set of Rand's books and plays on my shelves. This one gets a lot of criticism, but I enjoyed both Anthem and The Fountainhead. Who is John Galt? Hopefully, I will be able to answer that question.
Classic Novella: A Clockwork Orange by Anthony Burgess. I have vague recollections of the Kubrick film but not much else.
Classic From the Americas (includes the Caribbean): Cat's Cradle or Slaughterhouse-Five by Kurt Vonnegut. I've been wanting to read more Vonnegut, so either of these would work.
Classic From Africa, Asia, or Oceania (includes Australia): On the Beach by Nevil Shute. I know next to nothing about this book, but I've heard it's a classic.
Classic From a Place You've Lived: The Reefs of Earth by R.A. Lafferty. This category required some research, as I've only ever lived in one state. I found an intriguing sounding novel from this local author who sadly is no longer with us.
Classic Play: The Tempest by William Shakespeare. Before anyone cries foul, hear me out. I recently read that The Tempest was a big influence on the classic sci-fi film Forbidden Planet. This is awesome because it means I get to read a Shakespeare play and watch a sci-fi movie! I'm such a nerd.
As always these books are subject to change. I will be participating in the TBR Pile Challenge as well as the European Reading Challenge. Next week, I will update my challenge page with all the new challenges.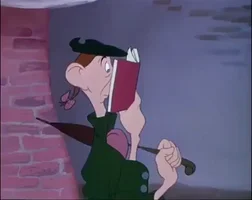 Have you read any of these books? Are you signing up for any challenges? Let me know with a comment below!