I realized yesterday that not only is it November, but the month is already half over!
Since time has decided to go into hyper-drive, I thought it would be a great time to discuss the progress I have made on my reading goals as well as talk a bit about my reading plans for the remainder of 2018!
Read 50 Books:
Every year, I set a goal to read 50 books. I am quite pleased to report that I am only two books shy of completing that accomplishment for the year. Some readers set a much higher goal, but personally I like to keep the bar at 50 to avoid stressing myself out.
Read and review at least 6 classics to participate in Back to the Classics 2018:
This is my second year participating in the Back to the Classics challenge. To be entered for the final prize, you have to read at least 6 classics published no later than 1968 from certain select categories. At this moment, I have reviewed 10 with another one coming!
I think I can reach my goal on this one too as I have completed 9 reviews with another one coming. While it does not help that the remaining books on my list are long, it does help that every participant has two alternate choices in addition to the original list. I think the largest obstacle that has impeded my progress is that I am an "impulse reader." Despite having a plan, I see something shiny and new and think "I need to read that now." At least I admit I have a problem….
I added this challenge just so I could experience some authors from other countries. Unfortunately, this one has gotten the least attention but I did accomplish getting 5 books read. I need to update my Book Challenges 2018 page as I technically have read more than 5 books from European writers, but the idea is to read from different countries (I think I read 10 books from England alone).
Reading Plans for November/December: 
No worries about the cold here as I have a nice little stack of books to keep me warm. Here is my game plan to finish out 2018 strong!
Novellas in November: I learned about this fun little event from Rick over at Another Book Blog. Since I have nothing but love for the wonder that is the novella, I have quite a few I could tackle rather quickly. Both The Final Solution by Michael Chabon and The Comfort of Strangers by Ian McEwan sound interesting. I also have several other short novels that would count so possibly one more in addition to Chabon and McEwan.
Nonfiction November: Did you know that November is also a time to represent the beauty of the true story? I will probably only get one read for this category so I choose The Happiness of Pursuit by Chris Guillebeau. Motivational reading is always a plus!
Margaret Atwood: This year, I started reading this fabulous author. I have two books by her sitting on the shelves, Oryx and Crake and The Handmaid's Tale. One will be read before the end of the year. Recommendations anyone?
Finish Challenges: Currently, I am halfway through Moby Dick. That leaves four books if I wanted to completely knock out my TBR challenge list: The Goldfinch by Donna Tartt, Don Quixote by Miguel de Cervantes, The Old Curiosity Shop by Charles Dickens, and The Bone Clocks by David Mitchell. Am I exhausting anyone yet?
Library Temptations: I also grabbed two irresistible new releases from the library: Killing Commendatore by Haruki Murakami and Street Freaks by Terry Brooks. I realize I am torturing myself by adding two books to an already tall pile, but these are two of my favorite authors!
Short Stories: I have been picking up some short story collections here and there, so possibly a review of one, or a discussion of a specific story I liked.
If I complete the books above, my final total for 2018 should be around 60! And yet, the book piles continue to grow.
Before closing out this post, I thought I should revisit another set of goals for 2018. At the beginning of the year, I did a post outlining my writing goals for 2018. Sadly, there is no need to outline those goals again……………because I accomplished none of them.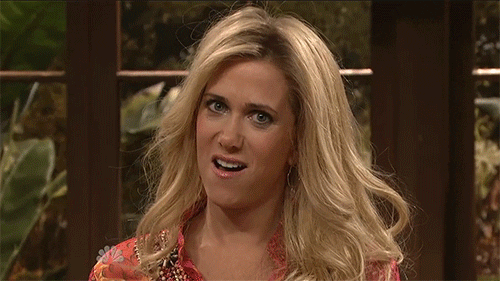 This would be the moment where I say "but I was so busy." However, I have grown quite tired of using that as my excuse. I could also say that I need to get off my ass and do it, but writing actually does not require me to get off my ass so I cannot say that either. Hopefully, I can still accomplish one writing goal before 2019. It is still quite attainable.
Thank you to all my subscribers for staying with me on my bookish adventures. Hopefully, the best is yet to come.
What books have you selected for the final weeks of 2018? How are your reading goals progressing? Let me know with a comment below!