As I was scanning my bookshelves this morning, I couldn't help but reflect on how my choices in reading have changed over the years. Perhaps the word "evolved" is a better description as "changed" implies that I simply swapped out one type of reading material for another. If you were to visit my home (please give advance warning), you would find just about every genre lining every shelf and stuffed in every open space. However, this wasn't always the case. I thought this topic would make for an interesting blog, not only for my readers but for myself as well.
Early Years
In junior high, I was introduced to several of the popular horror writers. My best friend at the time shared books with me by authors like Clive Barker, Brian Lumley, and the incomparable Stephen King. I devoured books by King like there was no tomorrow and still remember reading under the covers when I should have been asleep. Whenever I took my first trip to a real grownup bookstore, I bought a boxed set of three King novels-Misery, It, and The Eyes of the Dragon. It was amazing to find this writer who was known as a horror master create such a powerful work of fantasy. My obsessions turned towards his epic series The Dark Tower, and the fantasy genre became a huge part of my life. My mother, in her wisdom, bought me my first classic, a young adult version of A Tale of Two Cities. However, at that time I was more into Lumley's monstrous vampires and stories of gunslingers from another world. It would be a few more years before I would come to appreciate all that Mr. Dickens had to offer.
College Years
By the time I entered college, I was quite familiar with the categories of fiction and the differences between proper "literary" fiction and not-so-proper genre fiction. I took a few classes during my undergraduate years in English Literature, and my eyes were opened to the wonders of the classics. For one of my classes, we had to select from a list a book to write a final report. Even back then I loved a challenge, so I selected Catch-22 by Joseph Heller, simply because it was the longest book on the list. I fell in love with Heller's twisted humor and great play on words. I needed some extra electives to finish my degree so I took a class on the works of Joseph Conrad. I use the term "class" lightly because it was a self-paced class that simply involved reading three of his novels and meeting with the professor over the course of the semester to discuss. This little course would alter my life in huge ways. Joseph Conrad is one of my all-time favorite authors, and I have read both Heart of Darkness and Lord Jim countless times. I feel a sort of kindred spirit with Conrad as we both have a rebellious side to us. This author receives a lot of criticism, but that just makes me want to read him more. Through reading Joseph Conrad and his deep insights into humanity, I saw that my loves of Psychology and English Literature can be connected.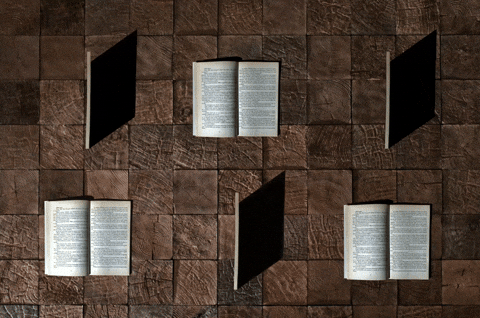 Although I started rocking the classics, this isn't to say that I abandoned my first love. I was still hitting fantasy and horror novels with a vengeance and proudly displayed them on my shelves. It was amazing to discover that epic and magical journeys could be found on the classics shelves too! For my Humanities class, I did an oral report on Gulliver's Travels by Jonathan Swift. During breaks from homework, I went to Mordor with Frodo Baggins and journeyed down the mysterious rabbit hole with young Alice. The introductions to so many great works were coming so fast, it was hard to keep up with them all!
Adult Years
Although I still act like a child sometimes, my tastes have definitely matured into adulthood. I discovered many new grown-up authors that have changed the way I look at fiction. I loved Haruki Murakami's The Wind-Up Bird Chronicle and discovered a new sub-genre of fiction called "magical realism." Through authors such as Murakami, Sherman Alexie, and Kelly Link, I've found fiction that combines both gritty realism and elements of fantasy.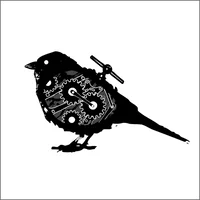 In regards to straight up fantasy, I'm still a huge fan. During my adult years, I fell in love with the Newford tales of Canadian author Charles de Lint. This led to my discovery of another genre that became a favorite: urban fantasy. The blending of real life and fantasy was so awe-inspiring and contributed to my own writing efforts. This is not to say that I gave up on the more traditional fantasy books out there. Thanks to my best friend, I became a huge fan of Terry Brooks. His fantasy worlds are epic in scope.
As I get older, my purchases in the classic section of the bookstore continue to grow. Although classic literature can be more appreciated with life experience, it can be enjoyed by any age. I was slow getting to the party, but now that I'm here, I'm never leaving! Some of my favorites authors include Jane Austen, Charles Dickens, and Ernest Hemingway.
2016/17
These past two years have led to some great discoveries. In 2016 and 2017, I read A Monster Calls by Patrick Ness, The Martian by Andy Weir, and The Magicians Trilogy by Lev Grossman. I've also found some great female authors too, such as The Gap of Time and Written on the Body by Jeanette Winterson along with The Accidental by Ali Smith. I feel like my reading tastes are at just the right balance between contemporary and classic. For this year, I signed up to take part in a classics reading challenge. I'm also considering a longer term project to motivate me to tackle even more of the old school writers.
When I started this project, my goal was simply to keep track of the books I read and share my bookish insights with the world. I can see that this little blog of mine turned into something so much grander. By writing about the books I read, I see that I've evolved with my reading tastes. I've been transformed into an open minded-reader who is willing to spend time with old friends as well as make lots of new ones.
It is my hope that this blog serves as some type of small inspiration to all the book lovers out there.Thank you for being a part of this journey and reading my words.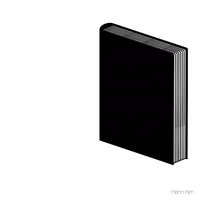 Tell me about the books that built your road. I would love to read your comments!