Those of you that regularly follow my blog know that I track the books I read. This year started strong, but I've realized that I've hit a slow patch in accomplishing my reading goals. Lately, I've been asking myself whether or not tracking my reading and planning ahead are good for me.
I recently watched Ariel Bissett's excellent video 'Should We Always Track Our Reading', in which she talked about keeping count of the books she reads and the pressure that book-tracking can put on us as readers. I have some thoughts on this topic.
Bissett talks about how there are things we read which cannot be tracked. My goal each year is to read at least 50 books. However, there are smaller things I read as well that don't make the list, such as:
Short stories-I've been reading more individual short stories as a means of increasing my abilities as a writer. An isolated short story does not make the list. If I read a complete book of short stories, then I count that in my total.
Psychology texts-I often reference books in my profession in order to be a better therapist. I usually will just read a chapter or two that is of interest. However, I typically don't track these.
Articles-I'm trying to be taken seriously as a writer and have contributed to websites dedicated to shows like Doctor Who and Arrow. I read several different articles to gain ideas and make comparisons to my own writing.
When I began this blog last year, I set an achievable goal of 50 books a year. On the one hand, this keeps me extremely motivated to read throughout the year. In addition, I've signed up for the 2017 Back to the Classics Challenge. I've also considered adding one or two other challenges in addition to my long term goal of reading every book from 1001 Books You Must Read Before You Die. After listening to Bissett talk about the anxiety of keeping track, it made me consider the possibilities that too many challenges can be a bad thing. Obviously, I want to keep my reading goals grounded in reality. I also don't want to limit what I read as there are a lot of books that I buy that don't belong on any list. I just want to read them because they sound interesting!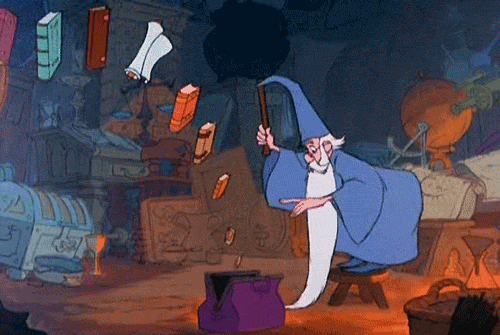 This isn't to say that there aren't numerous rewards for keeping track. As Bissett mentions, reading has numerous rewards. I get a lot of personal satisfaction in seeing the list of books I read for a particular year. It also helps me remember something important that I was experiencing at the time. Obviously, I don't want to stop doing that.
Is there a right way to keep your reading list organized? Dann Albright has some suggestions in his article How to Organize Your Out-of-Control Reading List Right Now. He mentions several different tools and strategies a reader can use in order to keep better track of your reading lists.
Although I have a page for listing the books I'm reading, I've been considering some options for additional methods of tracking. Starting with my next book, I plan to use my leather journal to keep a list of books I'm reading as well as ones I want to read. I think the journal approach will also allow me to take better notes of the books I"m reading so my blog posts turn out better.
Do you have certain methods for tracking your reading? I would love to hear your thoughts!