My wife and I just returned from a vacation in Panama City Beach, Florida. We had an amazing time lounging on the beach and driving down to Disney World for a day. Of course a beach vacation for avid readers requires that perfect book for reading on the beach!
Despite the fun in the sun, there is a dark side to going on a long trip. Every bookaholic faces the stress of choosing which books to take. For me, it usually begins about a week before the vacation starts. What book(s) should I take? Unfortunately, this one seemingly meaningless questions spawns several more. How many books should I take? Should I bring several smaller ones or just one large book? What if it's not enough? What if I hate what I've brought? What if I'm stranded miles away from my precious collection with second thoughts? It's enough to drive even the calmest of book lovers to the brink of madness.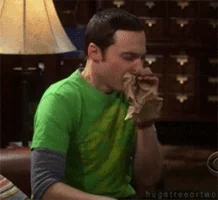 I ended up taking four books, two I knew I could finish with two backups just in case I lose or someone steals the other two (don't judge me!). Usually, two or three is the right number for me. I'm pleased to say I'm quite happy with the two books I selected, The Accidental by Ali Smith and the classic Treasure Island by Robert Louis Stevenson. Both were awesome in their own individual ways, and I look forward to reviewing both of them this week. My wife, the greatest photographer ever, took some great photos of each one on the beach. As a bonus, on the drive back I picked up a cool collection of fantasy short stories from a thrift store.
While contemplating my own book-related stress, I researched whether or not there is a name to this condition. While my desperate search yielded few answers, I did find this fascinating article on literary phobias and manias. This one comes closest to my own phobia:
Alogotransiphobia: the fear of being caught on public transport with nothing to read. 
I might actually have this one. I take a book with me wherever I go, and I usually keep one in the car in case I forget. The idea of being stranded somewhere with nothing to read sounds like a hellish nightmare. May it never happen. Here's a couple of other funny literary phobias:
Erotographomania: an abnormal interest in erotic literature.
No problems there. I get that this is a genre that is quite popular. I'm wondering what the criteria is to consider it abnormal.
Bibliokleptomania: the abnormal desire to steal books. 
See! This proves my fear of someone stealing one of my books is legit. Validation!
Metromania: the compulsion to write poetry.
There's a great chapter in The Accidental where one of the characters, an English professor, expresses all of his feelings in verse form. Wouldn't it be awesome if for one day, we all just spontaneously burst out into poetry? I know. I have too much time on my hands to think of these questions.
While my vacation was quite spectacular, it is great to be home!
What are some of your literary phobias? I would love to hear your thoughts!